Mathletics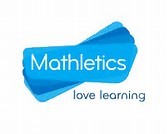 Mathletics is designed to provide students with a captivating and safe learning experience. The formula combines targeted and adaptive curriculum content, structured and interactive support, with engaging gaming and rewards – all aligned to the requirements of the maths curriculum.
PUPILS LEARN
Students have access to a full set of curriculum activities, aligned to the primary maths curriculum, backed up by interactive tutorials and print-based materials.
PUPILS PLAY
The cornerstone of Mathletics' success is its ability to engage students. Games and apps in the Play area target maths fluency, including the famous Live Mathletics.
TEACHERS REVIEW
Assess student performance, diagnose areas of improvement and set targeted curriculum activities to address learning gaps, all from within Mathletics.
St Tierney's Primary School, 8 Eshnadarragh Road, Mullaghconnolly, Roslea, Co Fermanagh, BT92 7JS
Phone: 028 6775 1493